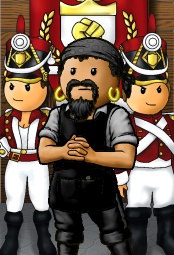 Well, Im Snib or Snibby or Snibblers or Snibbles or whatever else you can think of...Im a landlubber...Decent at puzzles....Scapegoat....Snib....I like to pretend ive got money but i really dont....I am amazing....If you dont like it, Who cares what you think...Yep...Thats about it....Me in a nutshell...Ahhh! Help me! How did i get in this nutshell!
The article is a Stub!
Mindless says, "This article needs more content, stop messing around and add to it right now!"

Please expand the article as well as you can!